Lunch & Learn!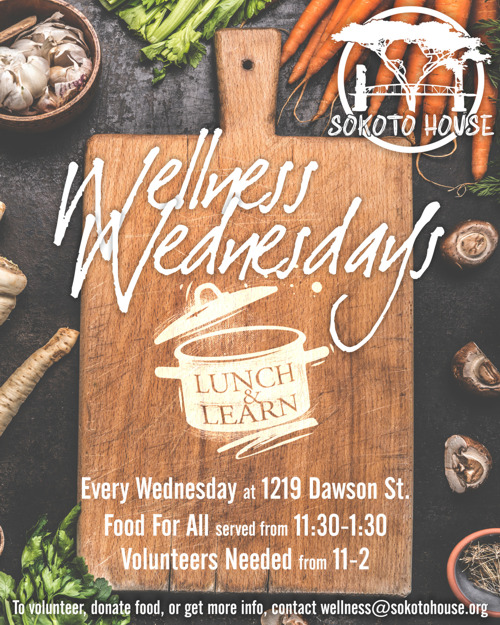 Every Wednesday from 11:30 AM until 1:30 PM, Sokoto House and partnering organizations will be providing free lunch for any community members and providing an opportunity to learn more about Sokoto House and other local community-based organizations.
We are in need of volunteers on these Wednesdays from 11 AM until 2 PM, both to provide and/or prepare food and to help serve it. If you or your organization would like to participate, please contact us at wellness@sokotohouse.org or use the contact form. You can also sign up for available slots using the calendar on this page. Just select the link in a Wednesday date and click the Sign Up link that appears.
Signups and Donations
Please note dates you would like to provide food and/or volunteer in the comment field of the contact form, use the Calendar below, or head to Signup.com to sign up.