Upcoming Events
No events are currently scheduled. Check back soon!
Concluded
Public Event - African Dance Explore Orientation Class More info...
Instructor SheaRa Nichi at Sokoto House teaches traditional indigenous dances of the continent, including Afro-Caribbean, Haitian, and Afro-Brazilian. This class is meant for everyone, at all skill levels, because we all heal as a community!
Concluded
Event - Enhancing Brotherhood Dinner & Discussion: A Rededication to Family, Community, & Self-Preservation
Concluded
Public Event - Let's Talk: Healing with Foods More info...
SheaRa Nichi hosted a free presentation at Sokoto House on healing with foods as part of total health and wellness.
We held a livestream introduction to Brenda Galloway and Shihan White Owl, two of our active Community Health Workers in Violence Prevention, and some discussion about their histories in Wilmington. Watch the video on our YouTube channel!
[NOTE: Due to technical difficulties, the livestream didn't actually go out, but the video is now available on our YouTube channel] A Facebook Live presentation and discussion of our visions for placemaking improvements for Sokoto House's outdoor area. Featured plans and design by Keana R. Graham and Sheri Chisholm. Watch the video on our YouTube channel!
CCCVPS Initiative
Sokoto House is the headquarters of the Cape Fear's Comprehensive CommUNITY Violence Prevention Strategy (CCCVPS), an initiative principally coordinated by Quality Life Blueprint, Advance Youth Outreach and Lily Nicole Nichelle.
CCCVPS is an initiative and implementation plan based on successful, evidence-based curricula to benefit the community as a priority, as well as address New Hanover County's acknowledgement of racism as a public health crisis and provide a solution to answer the City of Wilmington's call to action through the Rise Together Initiative.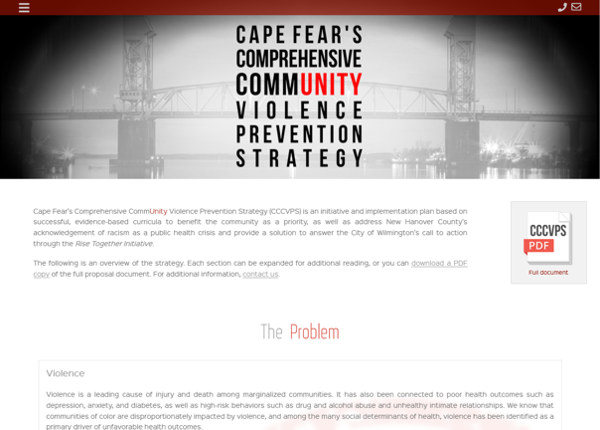 Gallery