Upcoming Events
Regularly Scheduled Programs
Latest News
Enrollment Open for Fall 2023 CHW-VPP Training Course
Training for Community Health Worker Violence Prevention Professionals begins September 28, 2023. Participation is limited, so ENROLL NOW!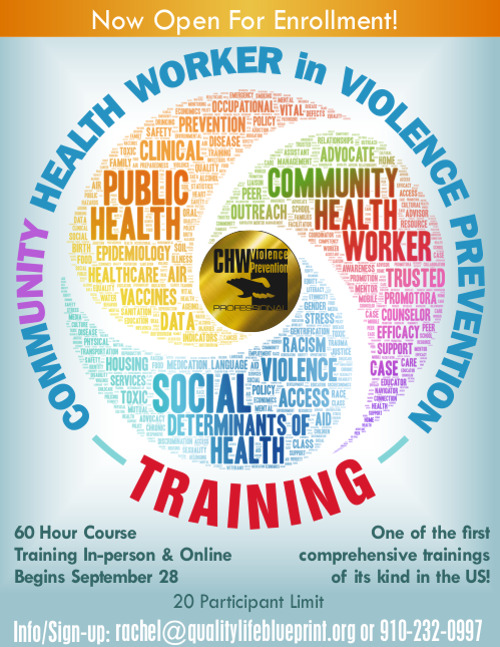 For more details, see our CHW-VPP Training page, email us, or use the contact form below.
New Program: Bicycle Safety with Cyclelogical Initiative
Louis Brown with Cyclelogical Initiative will be conducting a comprehensive bicycle safety course on Saturdays at Sokoto House from 1-3PM for 6-8 weeks, beginning September 16. Great info and skill-building for all ages! For more info, contact louis@sokotohouse.org.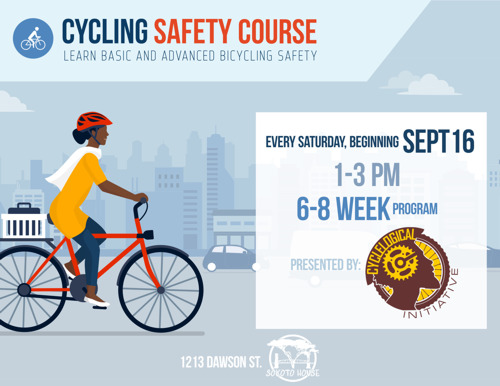 Key Sokoto House Strategy Spotlighted in Star News Article
The Community-based Public health response to Violence (CPrV©) model and a recent symposium is the subject of a Wilmington Star News article (paywall).
CPrV© is a model developed by Quality Life Blueprint and exemplified through the work of the community-based and community-focused organizations operating through Sokoto House.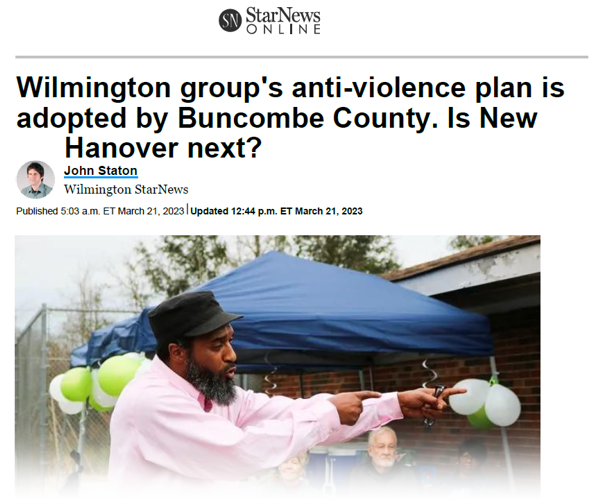 Jump to article on Wilmington Star News Online (paywall)

Limited Edition T-shirts!
Get them while they last while helping Sokoto House fund its operations. There are three different designs to choose from, or get one of each! All sales directly contribute to operational expenses such as utiltiy bills, supplies, maintenance, etc. Any shirts ordered must be picked up at Sokoto House.
Please note that the first 2 designs shown are due in at the end of May. We are taking pre-orders for these designs, but pickup won't be available until later this month.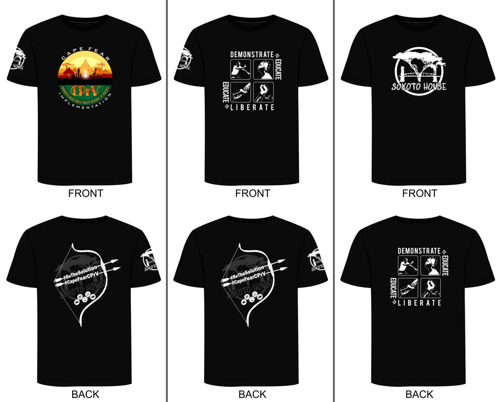 Meet our inaugural class of CHW-VPP graduates!
Featured Endorsements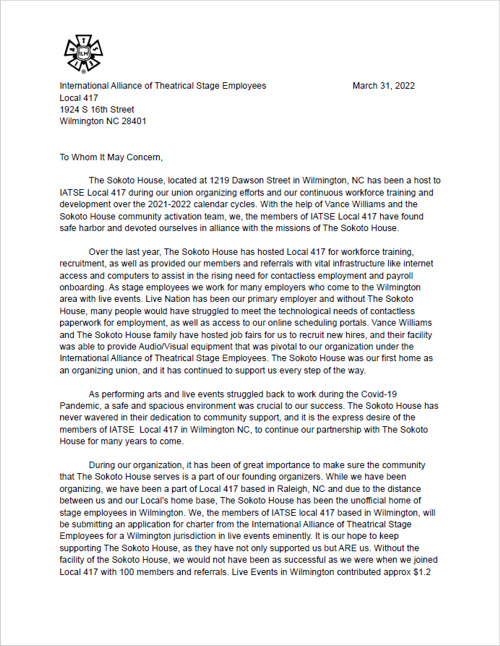 Sokoto House has been recognized by the International Alliance of Theatrical Stage Employees Local 417 as a valued partner organization.
The Sokoto House, located at 1219 Dawson Street in Wilmington, NC has been a host to IATSE Local 417 during our union organizing efforts and our continuous workforce training and development over the 2021-2022 calendar cycles. With the help of Vance Williams and the Sokoto House community activation team, we, the members of IATSE Local 417 have found safe harbor and devoted ourselves in alliance with the missions of The Sokoto House.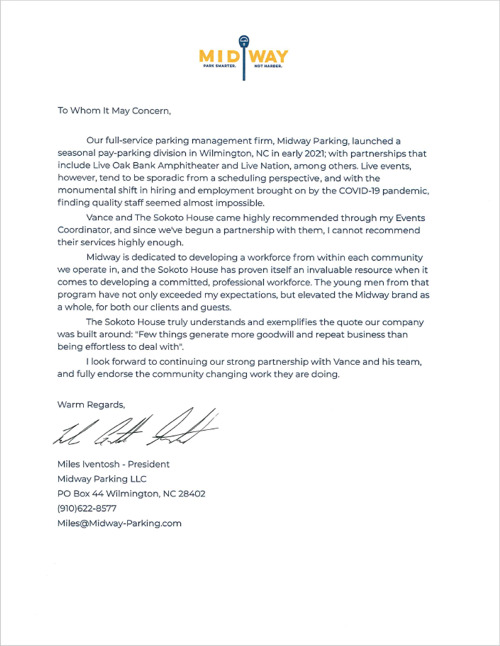 Vance and Sokoto House has also been endorsed by Midway Parking, LLC as a valued partner.
Vance and The Sokoto House came highly recommended through my Events Coordinator, and since we've begun a partnership with them, I cannot recommend their services highly enough.
CCCVPS Initiative
Sokoto House is the headquarters of the Cape Fear's Comprehensive CommUNITY Violence Prevention Strategy (CCCVPS), an initiative principally coordinated by Quality Life Blueprint, Advance Youth Outreach and Lily Nicole Nichelle.
CCCVPS is an initiative and implementation plan based on successful, evidence-based curricula to benefit the community as a priority, as well as address New Hanover County's acknowledgement of racism as a public health crisis and provide a solution to answer the City of Wilmington's call to action through the Rise Together Initiative.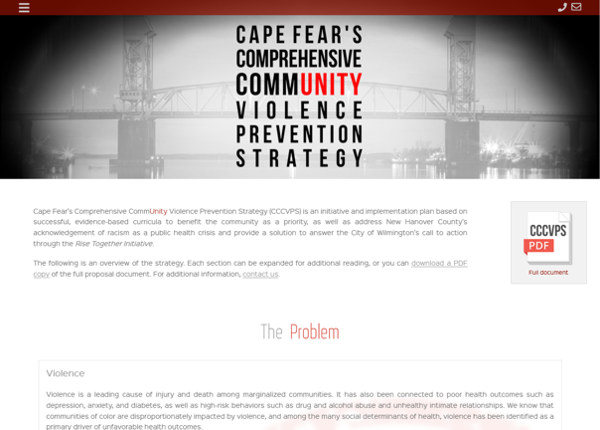 Gallery
Photos from many events and programs are now available on our Gallery page!