Community Health Workers in Violence Prevention
Meet the community health worker professionals partnered with Sokoto House.
Brenda Galloway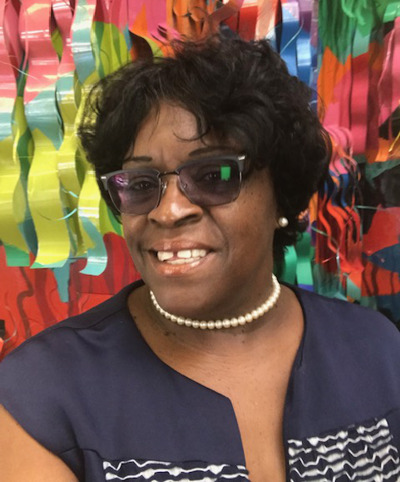 Sokoto House Community Coordinator
CHW/CHWVP
Founder of H.O.P.E.
Retired Hair Stylist
Mother of 4 Sons
brenda@sokotohouse.org
Born and raised in Wilmington, NC, Brenda has been vested in the community for 30+ years, building relationships and gaining the trust of the community, which allows her access to family homes and their personal issues that need addressing.
She is the first trained Community Health Worker in Violence Prevention in NC and has studied multiple forms of violence through a public health lens. She provides direct services, educational trainings, and is at tables of policy change. Several boards have summoned her presence, including:
Cafe Fear Coalition - Executive Board Member
Resiliency Task Force - Law & Justice Subcommittee
Quality Life Blueprint - Executive Board Member
Change the Channel - Executive Board Member
MomsNMourning - Co-founder
H.O.P.E. - Director
She managed the Voyage Youth Leadership Council, who initiated the efforts for the Portia Mills Hines Park improvement campaign, addressed city council for lights, water, and restrooms, and was thus awarded $729,000 for the design project.
She maintains relationships with organizations while creating new partnerships and sponsors. She has established a solid youth base in the city, placed in agricultural science, contributing to community gardens in the city and Youth Empowerment Solutions programming.