Something To Talk About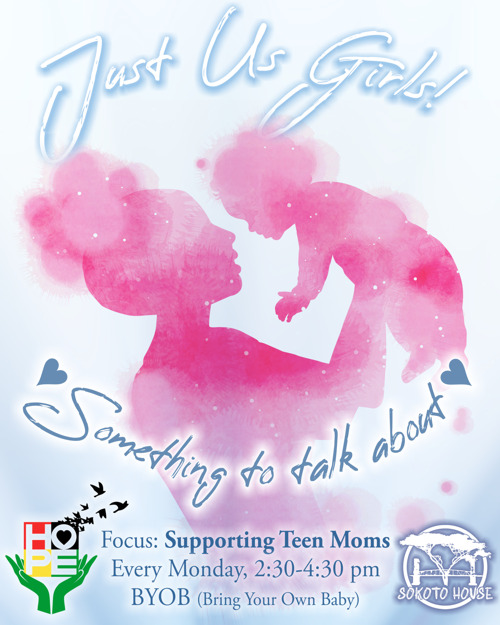 Every Monday afternoon from 2:30 until 4:30, Brenda Galloway and her organization, HOPE, leads sessions focused on supporting teen mothers.
These sessions are open to any young mothers, and are BYOB events (Bring Your Own Baby!)
Contact Brenda at brenda@sokotohouse.org or use the contact form for more information.